FACE CARE
---
BEAUTYPEST.INC FACE TREATMENTS
At BeautyPest.Inc we offer truly transformative treatments with long-lasting effects with effective anti-aging results.
Our special luxurious cosmetic brands provides treatment methods and products according to individual skin type. The different products have been developed on the basis of medical and biological research.
The ingredients used in the products grant spectacular and long­lasting results due to the gene pool of dry­land and marine plants.
All our unique facial treatments includes:
+ Complete face cleanup,
+ Exfoliating,
+ Face massage,
+ Skin Care Mask,
+ Personalized serum and moisturizing face cream,
+ Free Skin Care Consultation.
Boosters are highly concentrated professional products formulated exclusively for use by the Biologique Recherche expert in the treatment room. They are applied using unique manual techniques for optimum results. Boosters target specific skin concerns like enlarged pores, dehydration, dullness. They will help strengthen skin cells, restore elasticity to the skin, and minimize wrinkles.

Remodeling Face Machine (RFM) is a machine that uses state-of-the art bio-electrotherapy for tailored beauty treatment. It associates three types of currents; galvanic current, medium and high frequencies. This treatment is designed for oxygenating the deep layers of the skin, incorporating a cocktail of quintessential serums to achieve lifted, toned, and contoured facial muscles. Considered "pilates for the face", this treatment provides immediate and lasting lifting results.

Micropuncture Lab (MPL) is one of the most effective Biologique Recherche Facial treatments. This intensive treatment helps fight against signs of premature skin aging and acne scars. The method is based on superficial micro-simulations used to activate epidermal regeneration by combining our Cocktail d'Actifs Regenerants (a serum of 58 active ingredients) for optimum results. The technique is painless. By puncturing the skin with tiny needles, the body's natural reaction is to produce new collagen and elastin, and fiber blast which improves skin texture and complexion. This treatment can greatly reduce the appearance of scars, pores and fine wrinkles and lines.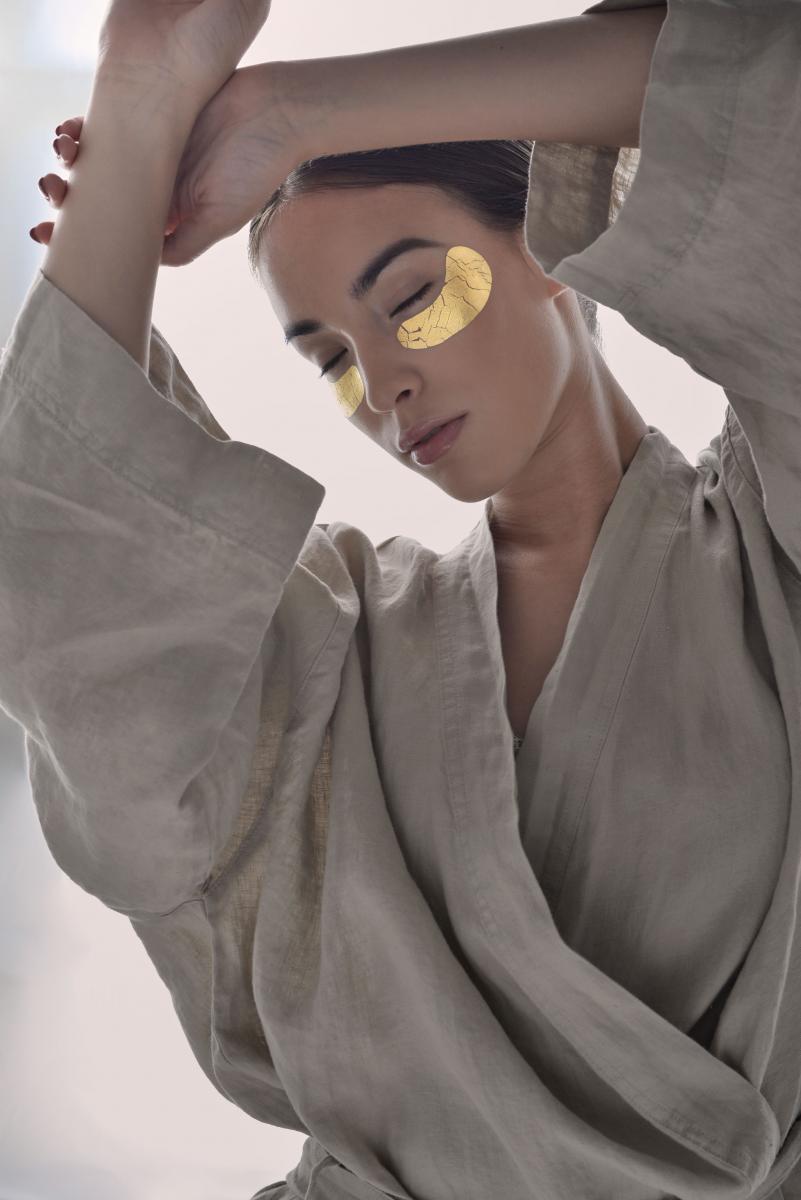 Our Methodology has a reputation for astounding effectiveness based on a clinical approach to beauty care using intentionally pure, concentrated, raw ingredients, as well as innovative and meticulous protocols and procedures.
The success obtained through our targeted personalized treatments, even on especially unbalanced Skin Instants® , is attributable to this unique methodology based on three stages: each treatment starts with an assessment stage followed by an initialization stage which will prepare the skin for the treatment stage.
---
BIOLOGIQUE RECHERCHE FACE CARE
Soin Lissant - Anti-wrinkle lifting treatment (70 mins)
Extremely effective face rejuvenating, intensive anti-wrinkle treatment, which improves the structure of the skin, balances the skin, and makes the face younger.
A Soin Lissant - Anti-wrinkle lifting treatment is the perfect solution to decreases the deeper wrinkles. A revitalising, skin lightening and anti­wrinkle cream with real face lifting effect. Apart from toning the skin, it lightens pigment spots and other discoloration effectively. Unique long-lasting treatment with instant visible effect. Exfoliates, tones and hydrates.
Micro Puncture Lab – Methotheraphy (1 h 10 mins)
This method is based on 0.25 mm puncture into the skin with single use sterile needles and special BR serum d'Actififs Regenerats.
This method is based on superficial micro-stimulations used to activate epidermal regeneration combined with the Cocktail d'Actifs Regenerants for optimum results. The co-factors – A sheet mask selected according to your Skin Instant© and targeted concerns. Co-factors are intensive treatments which optimize results.
Fruit Acid Treatment (1 h 15 mins)
This treatment uses the power of several fruit acids to exfoliate and hydrate the skin. It softens and tones the epidermis while lightening pigmentation spots. Clients will notice that fine lines and wrinkles are reduced and smoothed!
Soin Masque Exfoliant P50 Visage (60 mins)
A unifying and regenerating treatment to purify your epidermis, brighten your complexion and smooth your face's micro-profile.
Second Peau – Red Carper Treatment (90 mins)
Electrospun mask made up of 80% hyaluronic acid. An incredibly innovative process helps weave hyaluronic acid nanofibers to form the basis of the Patchs Seconde Peau and obtain the first electrospun cosmetic mask. The Sérum Seconde Peau accelerates the bio-availability of the hyaluronic acid contained in the patches while providing lifting and smoothing properties. This treatment is offered as a cosmetic alternative to injections and targets all mature Skin Instants damaged by the signs of aging.
Skin Cleaning (90 mins)
You can choose from several facial cleanser methods: with spoon, manual; ultrasound; facial cleansing with Remodelling Face machine.
---
Endospher Therapy for Face (60 mins)
Az Endospher Therapy helps rejuvenate all layers of the skin, the wrinkles significantly decreases, the face becomes radiantly young.
Besides softening and soothing the skin, it evens out complexion, increases the self­defence of the epidermis and preserves the younger look of the face.
MBR MEDICAL BEAUTY RESEARCH FACIAL CARE
Face Cleaning (MBR) (90 mins)
Calm EYE Treatment (30 mins)
The innovative Eye Treatment, based upon state-of-the-art active ingredients, combined with a high-grade collagen fleece mask, offer even the most sensitive eye area soothing relaxation and strengthen the skin's natural, protective barrier.
 
Lift EYE Treatment (30 mins)
The innovative Lift Eye Treatment, based upon state-of-the-art active ingredients, combined with a high-grade collagen fleece mask, quickly and efficiently correct signs of fatigue and all indications of skin ageing. Your eye area immediately looks smooth, taut and rested.
 
Fresh Up Treatment (60 mins)
Dermal Treatment (90 mins)
This treatment slows and softens the visible signs of ageing. It increases the elasticity and firmness of your skin and improves its structure. Your facial contours appear smoother and younger.
 
Epidermal Treatment (90 mins)
This extraordinarily powerful, targeted skincare treatment penetrates into the deep layers of the skin. Simultaneously provide effective preparation for plastic surgery and active support after the procedure.
 
Sebum Regulating Treatment (90 mins)
Controls and optimises the skin's lipid production. Improves the skin's resistance and provides intensive nourishment and moisture and makes skin look smooth and relaxed.
 
Intensive Moisturising/Desensitising Treatment (90 mins)
An intensely nourishing active care treatment for easily irritated or very dry skin. Protects the skin and makes it soft.
 
CYTOLINE 100 (90 mins)
A highly effective, concentrated nourishing treatment which actively increases skin performance in regenerative cell proliferation and moisture regulation.
 
CYTOLINE 100 VITAL (75 mins)
The quick beautifier - Intensely revitalising, regenerating and energising the skin. Quickly balances care deficits and calms, regenerates and smoothes the skin structure, makes skin appear visibly recuperated and energetic.
 
CYTOLINE 100 EYECARE (30 mins)
Silky-soft, rich eye care which actively increases the functional performance of the skin in the sensitive areas around the eyes.
 
MBR Pure Perfection (90 mins)
An extraordinarily powerful, targeted skincare treatment that penetrates into the deepest layers of your skin. It slows down the ageing process of the skin, visibly rejuvenates and opens up a whole new dimension of anti-ageing skincare.
 
Men Oleosome (90 mins)
Reanimates, regenerates, vitalises and protects against external effects.
 
Men Oleosome Eye (45 mins)
Highly concentrated treatment for the area around the eyes with a combination of ingredients that reduces swelling, strengthens and firms skin.
 
CONTACT US
We value your time as much as we do ours.
 All cancellations should be made as early as possible 
to allow for another guest to fill that time slot. 
(A 24 hour cancellation notice is greatly appreciated.)
Cancellations made less than 24 hours may result in a charge of 50% of the scheduled appointment. Thank you for your understanding.
PRESS
A Beautypest Inc. sajtómegjelenései