BIOLOGIQUE RECHERCHE
---
The special french cosmetic brand provides treatment methods and products according to individual skin type. The different products have been developed on the basis of medical and biological research.
The different products have been developed on the basis of medical and biological research. The ingredients used in the products grant spectacular and long­lasting results due to the gene pool of dry­land and marine plants.
ABOUT THE TREATMENT
Today, the Biologique Recherche Methodology has a reputation for astounding effectiveness based on a clinical approach to beauty care using intentionally pure, concentrated, raw ingredients, as well as innovative and meticulous protocols and procedures.
The success obtained through our targeted personalized treatments, even on especially unbalanced Skin Instants® , is attributable to this unique methodology based on three stages: each treatment starts with an assessment stage followed by an initialization stage which will prepare the skin for the treatment stage.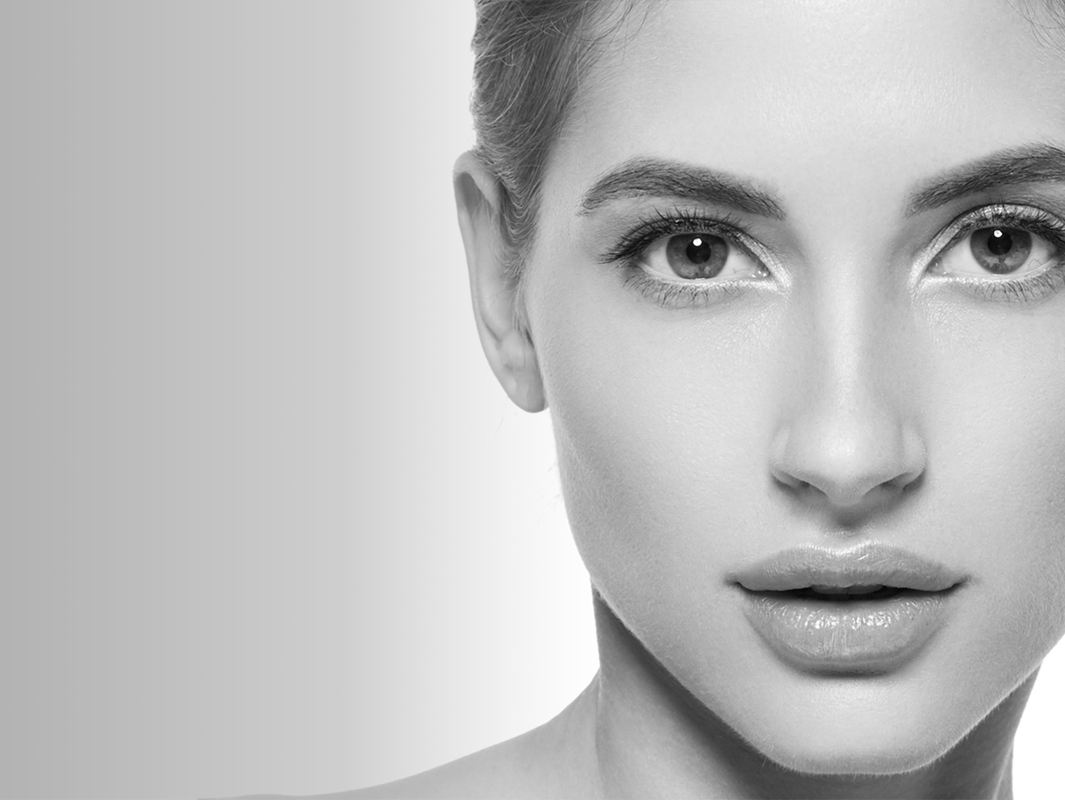 Each area of this beauty institute is specially designed for the treatment protocols. In a peaceful atmosphere of cozy luxury and technical surfaces, everything is devoted to holistic beauty.
First, a unique assessment combining an analysis of the client's skin and life style is carried out. The appropriate treatment protocol is then applied. At each stage of the treatment, the beautician interprets the skin's reactions and adapts her gestures accordingly.
The formulas act like a prescription tailored to suit each individual case.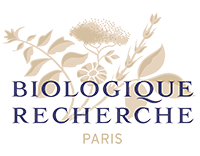 TREATMENTS
FACIAL TREATMENTS
Antiwrinkle Lifting Treatment (Soin Lissant)
An extremely effective rejuvenating treatment that makes subtle and deep wrinkles disappear. Besides softening and soothing the skin, it evens out complexion, increases the self­defence of the epidermis and preserves the younger look of the face.
70 mins
VIP O2 Oxigenising Treatment
This refreshing and detoxicating treatment turns the skin surface beautiful by making it breath. The detoxication and intense moisturisation give radiance and smoothness to the face.
60 mins
MC 110 Regenerating Facial Treatment
A restructuring lifting treatment with extraordinary anti­wrinkle effect, highlighting facial features.
60 mins
CVS Lifting Facial Treatment
A revitalising, skin lightening and anti­wrinkle cream with real face lifting effect. Apart from toning the skin, it lightens pigment spots and other discoloration effectively.
60 mins
Hydréclat Moisturising Treatment
Moisturising, toning treatment that can have an especially spectacular effect during the change of seasons. It helps the skin adapt to the changes of the external environment.
45 mins
Endospher Therapy for Face
Face Treatment
Luxury Eye Contour Treatment
It makes the skin around the eyes radiant and smooth, the number of crow's feet or deeper wrinkles significantly decreases, the face becomes radiantly young. It is especially effective before special occasions, but it can also be applied as an intense cure to the sensitive, aging skin around the eyes. A specific treatment against dark circles and puffiness. It can also be applied to very sensitive or quickly aging skin around the eyes.
30 mins
Biologique Féerie Masque
This firming and skin strengthening treatment provides immediate results. Unifies the complexion, tone and moisturizes the skin. Soothes wrinkles and fine lines.
60 mins
Eye Contour Treatment
This treatment instantly illuminates and soothes the eye contour area, leaving it with radiant results. Perfect enhancement for that special occasion!
30 mins
Regenerating Treatment Vernix
This Treatment rich in lipids,proteins and antioxidant peptides. A repairing, protective and reconditioning Treatment of choice to give a second birth of skin.
60 mins
Soin Biovecteur Marin
Biovecteur Marin treatment redefines the oval of the face using Woven Sheets of Japanese Red Laminaria. Like a seaside walk, this vivifying treatment rich in marine oligo-elements, re-energizes the skin.
60 mins
Remodelling Face
Wider, rested looking eyes, more prominent cheekbones, reduced appearance of wrinkles, a more defined facial contour… the Remodeling Face® Machine can provide these amazing results. The Biologique Recherche Remodeling Face® Machine combines three types of electric current; Galvanic current improves the absorption of active ingredients. Low and medium frequency currents re-shape and tone the epidermis. Athermic pulsed high frequency current re-vitalizes the epidermis. The remodeling process to be activated in both the skin and the muscles.
90 mins
minden kezeléshez kérhető
Remodelling Face Cleaning
Mechanical deep face cleaning
60 mins
Triple Lift Treatment
A resculpting treatment combining two exfoliating, reconditioning and face-lifting boosters(Lift C.V.S +Soin Restructurant et Lissant) with use to the Remodeling Face machine. a complete treatment to redefine and plump volumes.
150 mins
Micro Puncture Lab (Methotheraphy)
This method is based on 0.25 mm puncture into the skin with single use sterile needles and special BR serum d'Actififs Regenerats.
60 mins
Second Peau (Second Skin)
Electrospun mask made up of 80% hyaluronic acid. An incredibly innovative process helps weave hyaluronic acid nanofibers to form the basis of the Patchs Seconde Peau and obtain the first electrospun cosmetic mask. The Sérum Seconde Peau accelerates the bio-availability of the hyaluronic acid contained in the patches while providing lifting and smoothing properties. This treatment is offered as a cosmetic alternative to injections and targets all mature Skin Instants damaged by the signs of aging.
90 mins
Fruit Acid
This treatment uses the power of several fruit acids to exfoliate and hydrate the skin. It softens and tones the epidermis while lightening pigmentation spots. Clients will notice that fine lines and wrinkles are reduced and smoothed!
60 mins
Soin Masque Exfoliant P50 Visage
A unifying and regenerating treatment to purify your epidermis, brighten your complexion and smooth your face's micro-profile.
60 mins
Treatment for Acneprone Skin
Different one­time or repeated salon treatments for acne­prone skin that developed due to puberty, stress, eating disorders or during the menopause. Guests also receive tips for home skin­care.
60 mins
Revitalising Treatment before Special Occasions
We would like to glow at the most important events of our life! Owing to this treatment, our guest's face becomes fresher and younger looking in an hour. In addition to the one­time or repeated salon treatment, guests receive tips for home skin­care.
90 mins
Manual (mechanical) face cleaning
Mechanical face cleaning with using special products for problematic skin from Biologique Recherche.
90 mins
Lunchtime Treatment
Refreshing, beautifying treatment during the lunch break that makes the face glow.
30 mins
---
BODY TREATMENTS
Gel D'Algues Detoxifying Treatment
An excellent treatment for restoring a harmonious silhouette, and toned, smoother and firmer skin. Featuring energizing massages with a thermal algae wrap, it tones and detoxifies your epidermis.
Endospher Therapy for Body
Body Treatment
Anti C Slimming Program
Biologique Recherche Complexe "Anti-C" is a botanical complex to repair and tone the skin, which improves micro-circulation. Helps fight cellulite and orange peel skin.
60 mins
Lift CVS Corps Body Firming and Toning Treatment
Unique treatment with instant visible effect. Exfoliates, tones and hydrates. Begins with exfoliation session, followed by bio-reflex massage using complex for skin moisturizing and revitalizing. The skin is toned and with firmed structure. The effect of one treatment corresponds to three hours of training in the gym.
60 mins
Inner Arm Treatment
This treatment is recommended for areas where the skin is distended and slack. Because of its exceptional firming action it is perfect for the inner arm and which it leaves invigorated and tightened.
30 mins
CONTACT US
We value your time as much as we do ours.
 All cancellations should be made as early as possible 
to allow for another guest to fill that time slot. 
(A 24 hour cancellation notice is greatly appreciated.)
Cancellations made less than 24 hours may result in a charge of 50% of the scheduled appointment. Thank you for your understanding.
PRESS
A Beautypest Inc. sajtómegjelenései