ROJA Parfums
---
The finest fragrances in the world
CREATED BY BRITISH PERFUMER ROJA DOVE, ROJA PARFUMS IS WIDELY RECOGNISED AS THEWORLD'SMOST LUXURIOUSFRAGRANCEHOUSE.
When it comes to luxury fragrance, there is nothing quite like Roja Parfums.
Roja Dove's name is synonymous with luxury.
"My creations are for those searching for a scent that triggers an emotion within them, that discreetly delivers quality, luxury and sophistication - a fragrance that will become part of their lives forever." | ROJA DOVE
 
Roja Dove is renowned for working with only the finest quality materials; from Rose de Mai, Jasmine de Grasse and natural Ambergris, all costing considerably more than pure gold, through to handmade, silk-lined boxes, and Swarovski encrusted, 24 carat gold coated caps, and candles with their fine fragrance grade oils mixed with the finest wax and painstakingly poured by hand, everything is made without compromise.
Each scent is made in England, and Roja Parfums is a true testament to the beauty of British perfumery.
Roja Dove is equally well known for his creative perfumery style, with American GQ referring to him as 'the greatest nose in the world', and The New York Times considering him 'a master tailor of scent'. When it comes to luxury fragrance, there is really nothing quite like Roja Parfums.
The concept for Roja Parfums is simple; it is Roja's fundamental belief that there is a perfect perfume for everyone, and the collection is a balanced palette of scents that allows a client to find the perfect scent for them.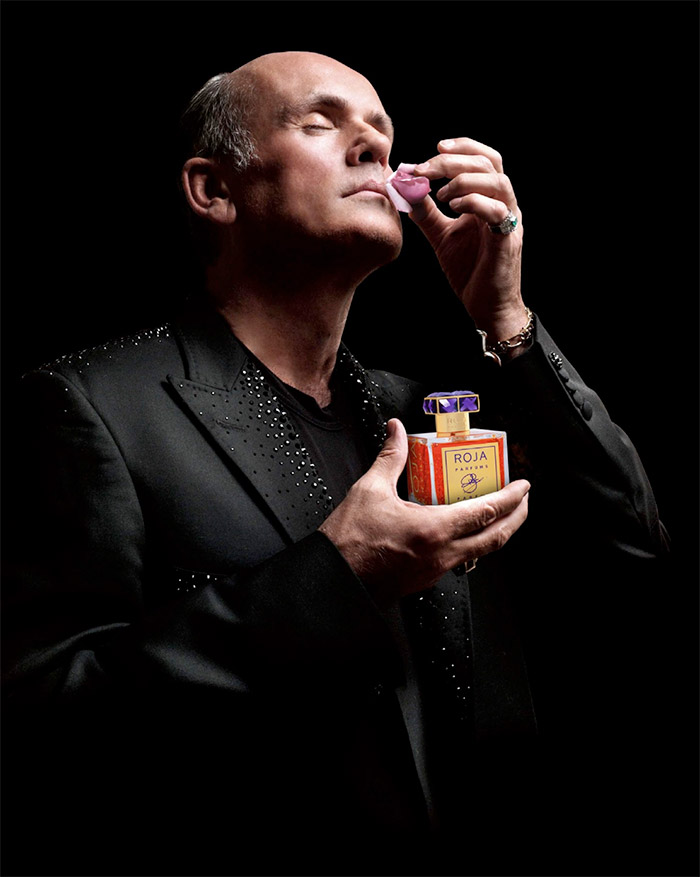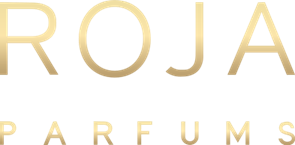 What makes ROJA PARFUMS fragrances so expensive?
ROJA DOVE: "When I pay three, four, or up to ten times the price of gold for a raw material, there is a reason why: A scent is the sum of the contents in the bottle. In my creations, I use the very finest quality materials such as jasmine from Grasse in the south of France — it takes 5 million flowers picked by hand, to produce just one kilo of Absolute.
Also, the leitmotif of the Roja Parfums brand is the Swarovski crystal cap — 14 of these special crystals adorn the cap of each of my creations. Embedded into an 18-karat gold cap, these unique gems are specifically commissioned for their color."
Another example: It takes around 200kg to 250 kg of vetiver roots to produce less than one kilo of vetiver essence, meaning you'll be needing a lot of vetiver to produce a fragrance around it.
Roja Dove is also a luxury brand because of expensive ingredients, packaging of the fragrance in crystal bottles presented in etched typography in a custom font embellished with gold screen-printed accents. They take three whole days to produce.
The perfume cap require Swarovski crystals, each set by hand in a process that can take five days.
The bottle alone makes the price you're paying for this fragrance worth it.
To conclude: the first — and most important, far as we're concerned — is ingredients. A lot of more expensive fragrances use ingredients that are hard to find, are costly to produce, etc. These are obviously reasonable to consider when pricing a product.
The second is oil concentration. As you can see, the overwhelming majority of fragrances on this list are Eau De Parfums or Parfums, which have a highest concentration of essential oils in every bottle and, naturally, last longer. Like with car engines, the same can be said of fragrances — there's no replacement for displacement.
The third factor is, well, everything else; things like life style brand is promoting, brand notoriety, marketing, bottling, exclusivity, popularity, etc. They all play a part in why the fragrances we wear can be so pricey.
CONTACT US
We value your time as much as we do ours.
 All cancellations should be made as early as possible 
to allow for another guest to fill that time slot. 
(A 24 hour cancellation notice is greatly appreciated.)
Cancellations made less than 24 hours may result in a charge of 50% of the scheduled appointment. Thank you for your understanding.
PRESS
A Beautypest Inc. sajtómegjelenései